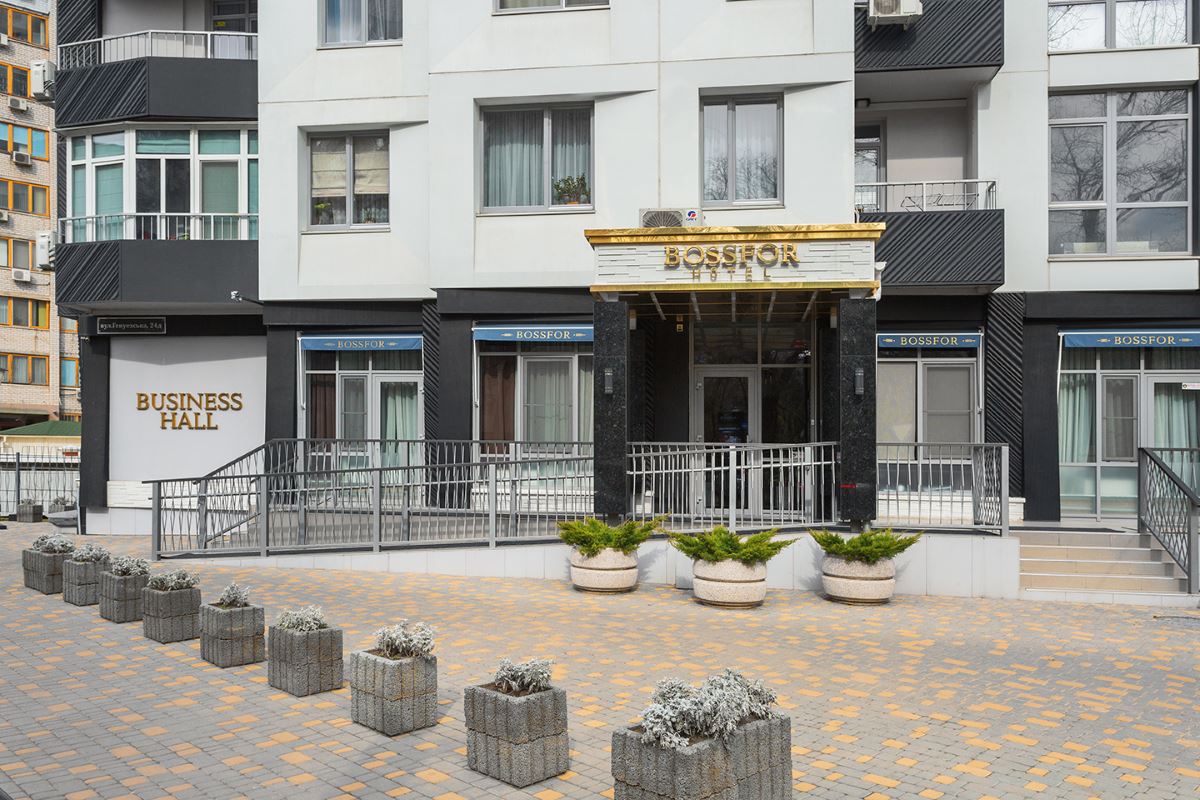 The Hotel is located in a quiet place, near the resort area of Odessa – "Arcadia", next to the excellent park "Pobedy" and the Botanical Garden, at the address: Genuezskaya str., 24D (building 4).
At the same time geographically located in one of the best transport interchanges in Odessa:
Railway station (up to 5 km, 5-7 minutes by car);
Near the Hotel a large number of places for recreation, entertainment, shopping and of course – The Black Sea!
Bothnical Garden (5-7 min walk);
A large shopping center "Sady Pobedy" (5 min walk);
The largest park in Odessa with a fountain, "Park Pobedy" (5 min walk);
Shopping center "Gagarinn Plaza" (5-7 min walk);
Shopping center "Kadorr City Mall" (5 min walk);
Sports Club «Sport Life» (10 min walk);
The beach & The Black Sea (10 min walk);
Recreation and entertainment area "Arcadia" (10 min walk);
Nightclubs: ITAKA, IBIZA, BONO Club, WESTERN, E Moscow, AURA Club, PLAZA Club, Flash Club and many others.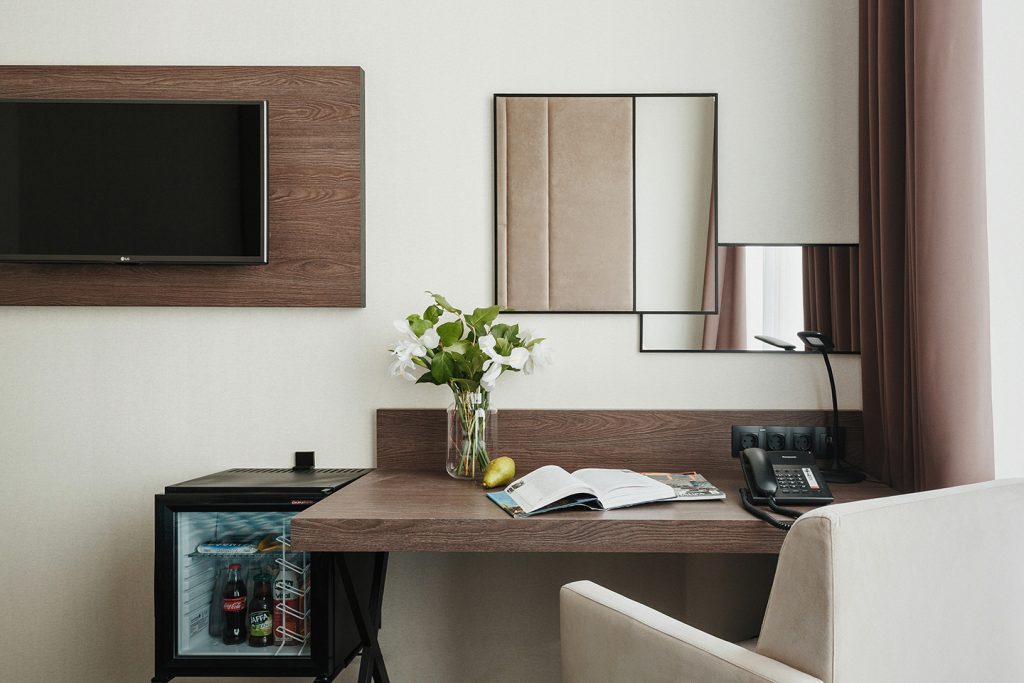 The Hotel complex «BOSSFOR» has seventeen comfortable rooms:
2 Standard Rooms;
6 Superior Rooms;
5 Junior Suites;
4 Suites.
We really take care about the convenience of the guests, so all rooms have: large beds with orthopedic mattress, table, chair, wardrobe, suitcase stand with mirror, safe, TV Full HD 32 "or 40", climate control, mini-bar and many other supplies required for the most comfortable rest.
For business people, we are ready to provide two comfortable conference halls in Odessa for 70 persons (Sapphire Hall) and 25 persons (Diamond Hall), equipped with everything necessary for: business events, conferences, seminars, trainings and presentations, webinars and skype conferences.
It offers:
Business center;
Tourist services;
Free Wi-Fi throughout the Hotel;
«Room-service» 8:30 – 23:00;
Guarded parking lot.
Additional Information:
Reservations are guaranteed until the 18:00 check-in date if not prepaid.
If necessary, make changes or cancel your reservation, please let us know before 14:00 of the day preceding the date of arrival, otherwise the penalty is charged for late cancellation or modification of order.